Make investing your HSA funds easier by setting automatic recurring transfers to your brokerage account.
Funds will automatically be transferred from your HSA balance to your TD Ameritrade brokerage account
Transfers can be set to automatically occur on a monthly or quarterly basis
Your funds will arrive in your TD Ameritrade account 1-2 business days after the transfer is initiated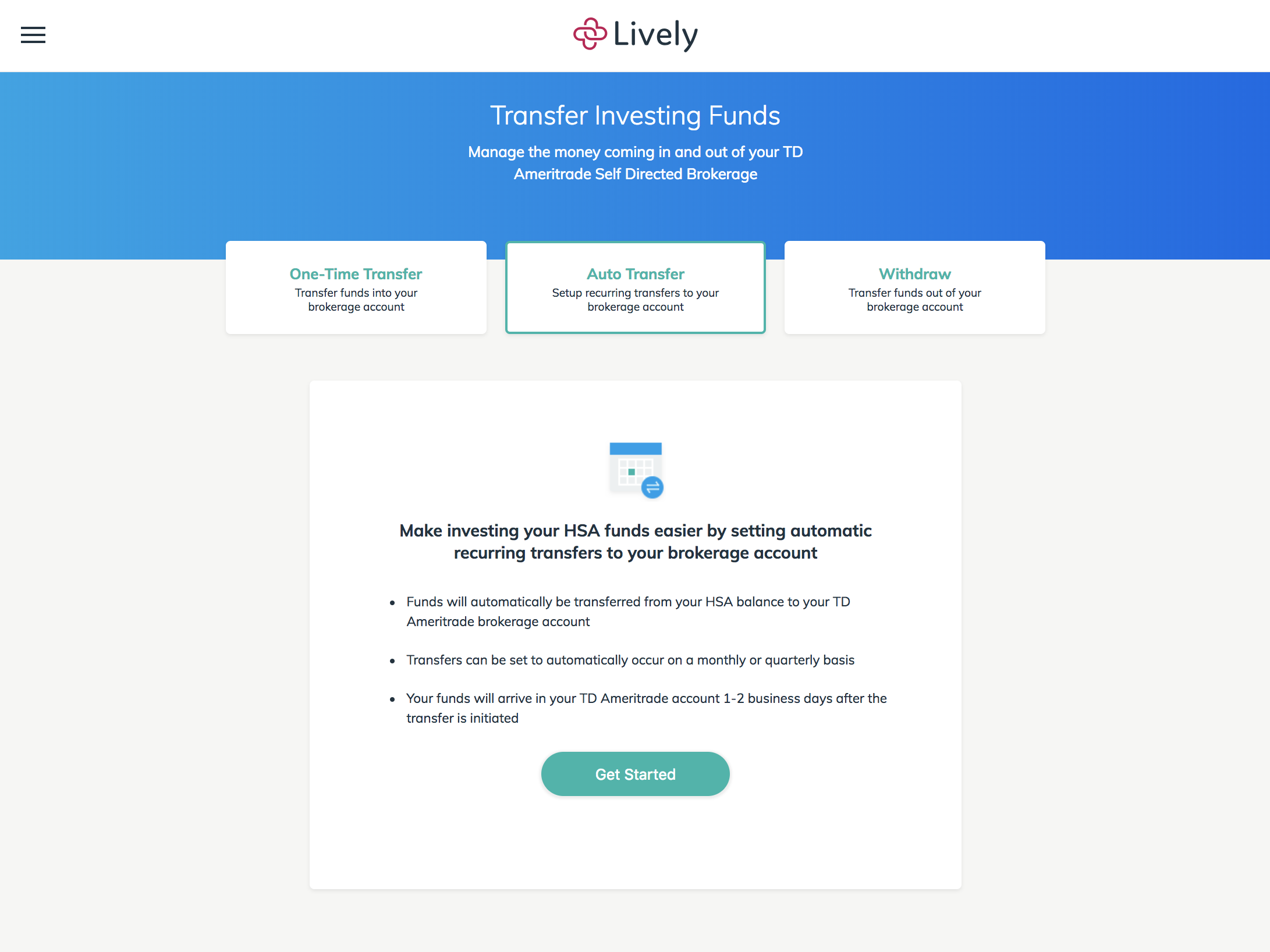 HSA funds can be automatically transferred to your brokerage account monthly or quarterly.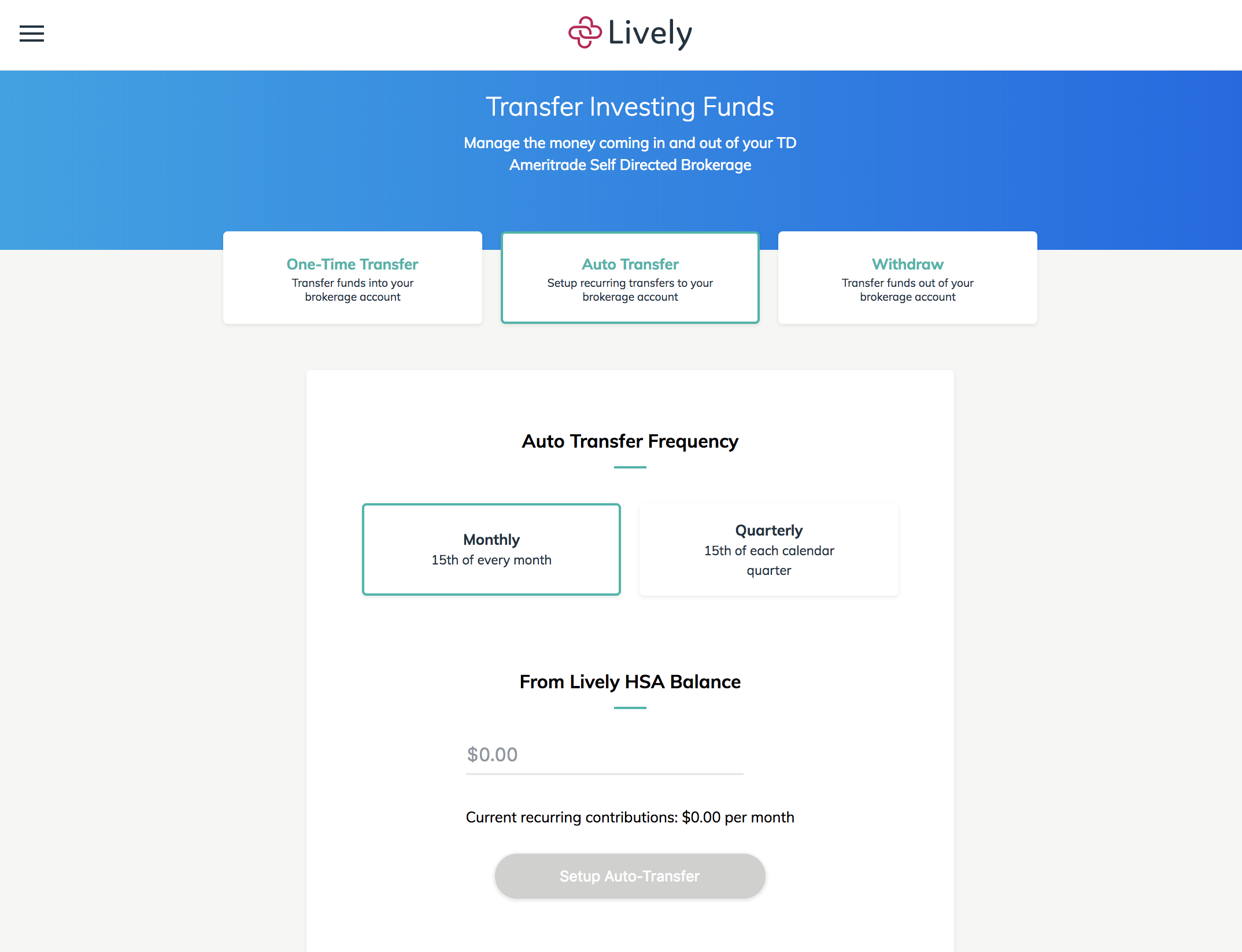 Recurring investment transfers allow you to automatically invest your HSA funds. Invest in your health once, and Lively will keep it going without any extra effort.