Today we are unveiling our HSA Marketplace. It focuses on the primary use case of all HSA accounts – spending. Our marketplace connects you to cost-effective and convenient products and services. You get exclusive healthcare discounts and save time.
Our initial HSA Marketplace partners include a variety of recognized industry leaders and up-and-coming online brands that showcase the wide range of HSA-eligible expenses. These options include:
General expenses
Primary care
Vision
Dental
Financing
Price Shopping
Our HSA Marketplace combines innovative, cost-effective solutions with a beautifully designed and simple to use interface - at no cost to you. It is truly a modern HSA experience. You can see it here.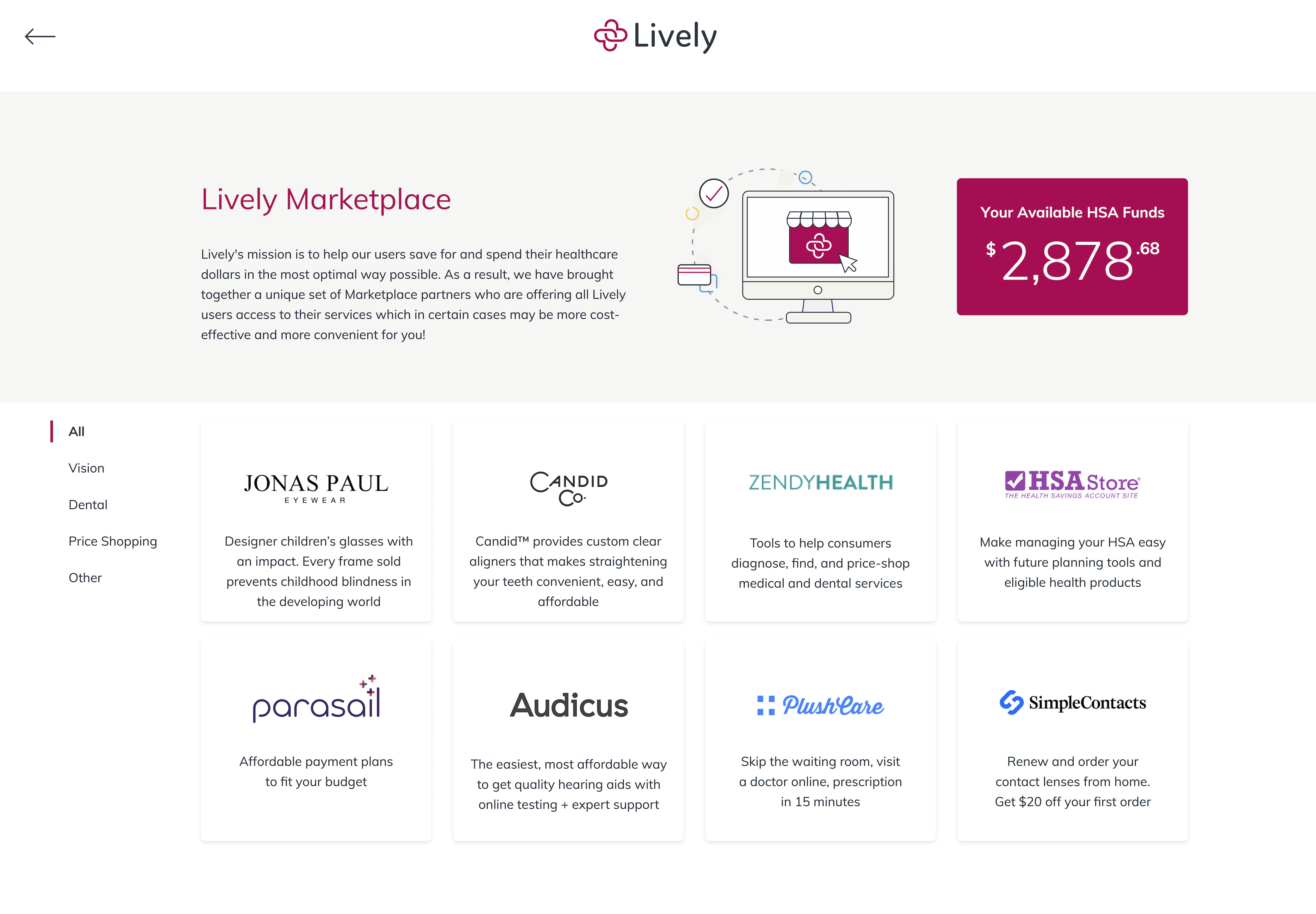 Updated: